Parking and Trail Access
State Route 14 runs through Central City and comes close to Marquette. Take the road to either endpoint and park on city streets. There are signs directing visitors to the Dark Island Trail in Central City and in Marquette. As always, be mindful of parking restrictions and respectful of the property of the towns' residents.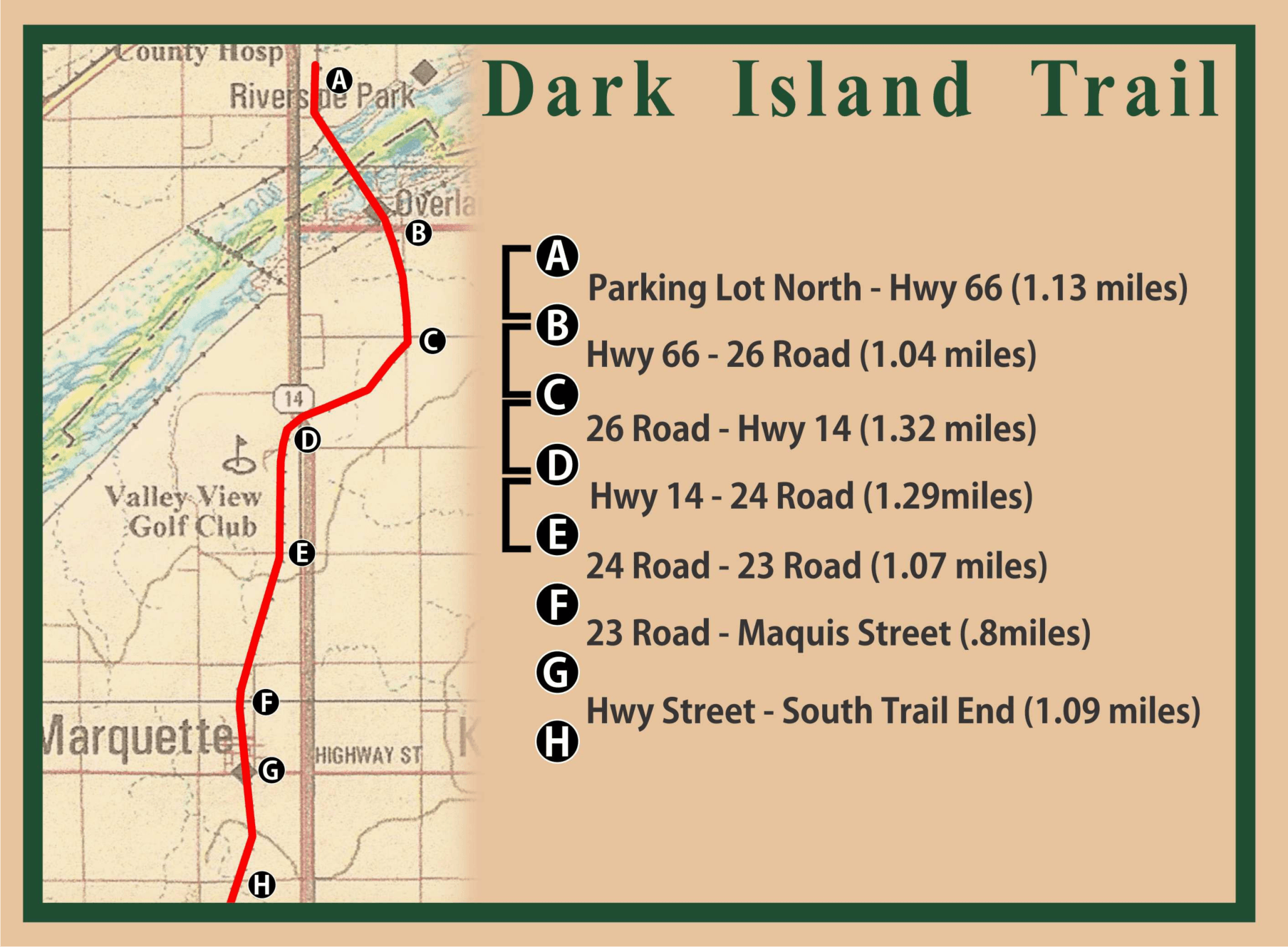 Trail Heads
     A • Highway 30 - Park in the theater parking lot located on the south side of Hwy 30 & 13th Ave.
     B •  28th Street - Trail Head & Parking area is located two blocks east of Hwy 14 on 28th St.
     C • 17.5 Trail Head - Turn east at Trail Sign located on Highway 14 near L Road.
     D • Highway 66 - Trail Head & Parking is located .8 miles east of Hwy 14 on Hwy 66
     E • Crosses 26th Road
     F • Crosses Hwy 14
     G • Crosses 24th Road
     H • Crosses 23rd Road
     I • Crosses Marquis St in Marquette
Please Note Dark Island Trail property extends 50 ft. on each side of the center of the trail. The land beyond 50 ft. is privately owned. Please respect private property.